uPCOMING INFO AND DATES
March 30th - 2017 Registration Opens
May 15ht - Registration Closes
June 11th - Opening Weekend of Games
SEASON INFO:
Team Fees will be $600 paid through Pen Met's Site (Link will be provided when it is open)
2 Leagues this year. Competitive and Recreational

Same rules for each league
Please sign up for the appropriate league. Recreational is for those of lower skill and families

8 Teams per league
Foul language will result in that player being ejected from the park and offending team will take an out when that player comes up in the rotation
Home runs will be the same as last year. One can be hit for team A but another will result in an out unless team B hits one.
Any Bat can be used. We do ask that no hot or rolled bats be used for the safety of all players.
All players must be 15 years of age as of June 11th, 2017.
Games will be played on Sundays, Mondays, Tuesdays, and Thursdays.

We will do our best to make sure the weekday games are split as equally as we can between teams
Powered by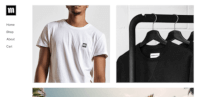 Create your own unique website with customizable templates.